Elaine smearing more ice cream on to the bonnet to provide extra cooling ?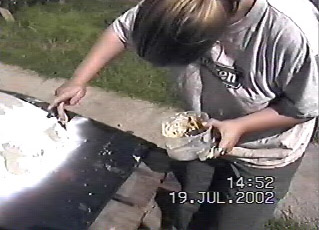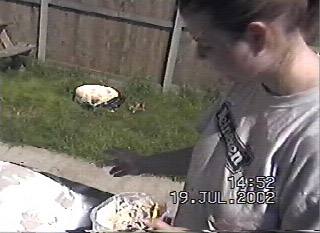 While paint stripper eats off the nasty lacquer on one wheel that had been causing the new paint to bubble in an evil fashion.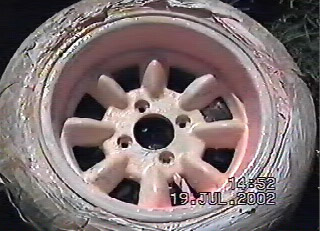 Two wheels, both alike in dignity, in fluorescent orange. where we lay our scene, from ancient grudge break to new mutiny, where civil paint makes civil wheels gleam....
What ?? Well two nearly finished with almost a whole can of lacquer on each.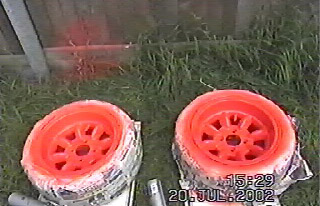 With the inlet removed the concrete scoop can be balanced on the cylinder heads to see how horrid it looks.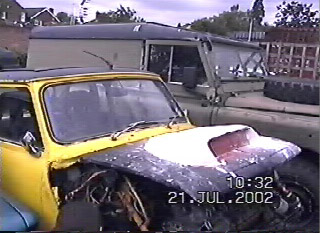 Not as horrid as the badly folded metal one so that's alright then :-)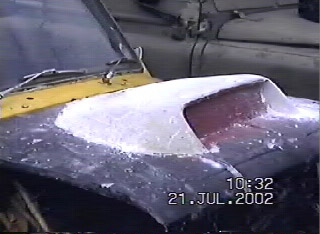 Looks like when the piston rings got chewed up some big crunchy bits helped to eat the big end bearing, unless they are meant to come out in three bits!
Ohh, there's a surprise another picture of an orange wheel - all finished and ready to fit.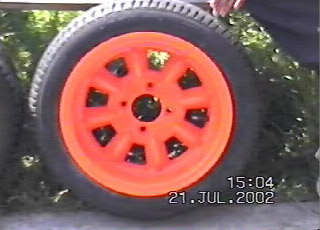 General scene of mid afternoon devastation.