The Carlton radiator fully plumbed in.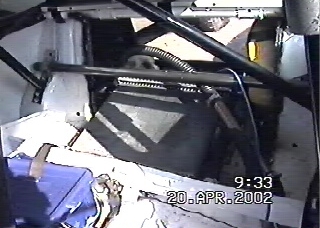 I even managed to solder the pipes without setting fire to anything !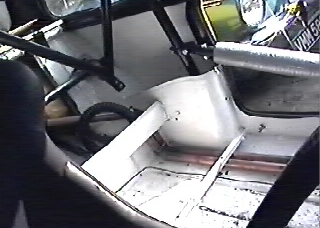 Nice central heating for the passenger ?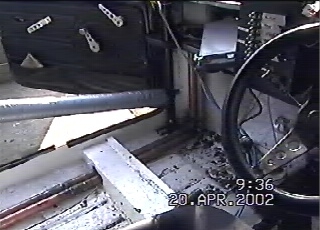 It's amazing what you can achieve with a few hoses, some scissors and 18 jubilee clips....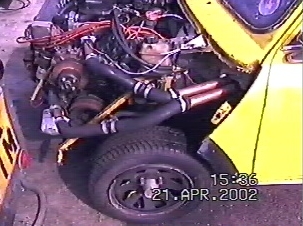 This tiny Mitsubishi alternator from a Suzuki SJ410 just fits in between the water pump and the bulkhead.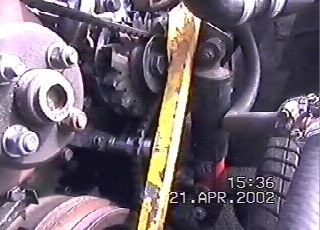 It even whirls round pumping water & charging the battery.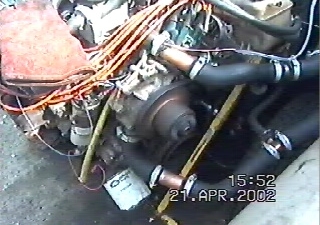 I wonder if 2.12% CO at idle (800 rpm) is good...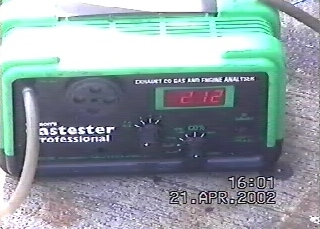 Seems like the cooling system works as after 20 mins of running at idle the water temperature sat happily at 63.5C