Hand crafting the induction pipe from various bits of inlet plumbing.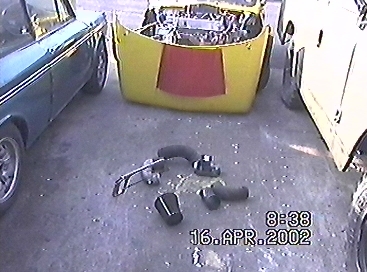 To create this 'masterpiece', well it gets the filter to the right place!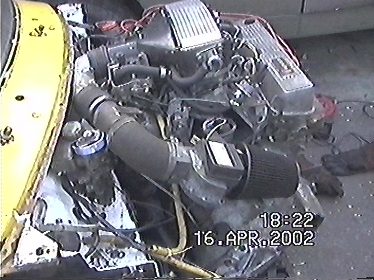 The fuel XR4i fuel pump fitted under the tank.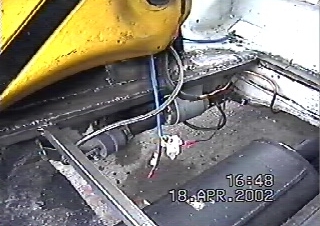 From left to right.. Carlton rad, MR2 fans, early Metro rad, later Metro rad. Too many choices!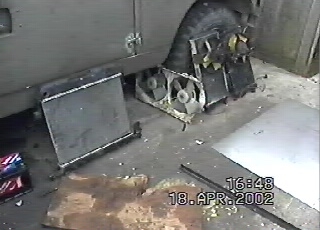 MR2 fans in a folded steel cowl.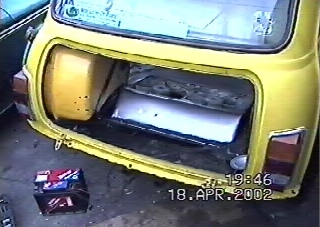 Ideal for that 'wind in your hair' feel ??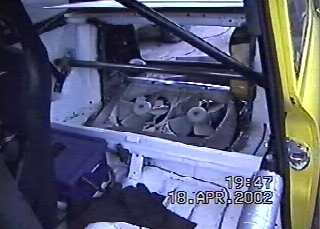 The Carlton radiator sitting on the cowl, with a bit of ply to show the position of the rear cover.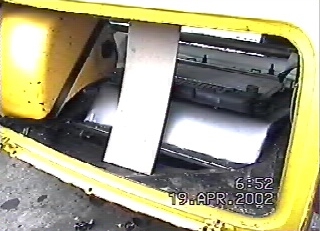 Which leaves just enough room for the spare wheel, a jack & small box of tools :-)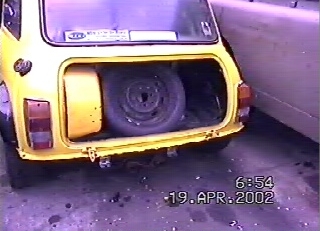 More plywood bulkhead testing.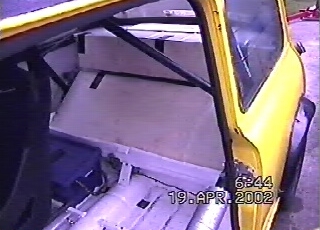 There will be some sort of ducting from the side windows into the vertical section.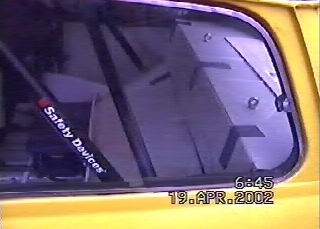 A nice collection of 35mm heating pipe to plumb the radiator in.