Hope it stays on the trailer...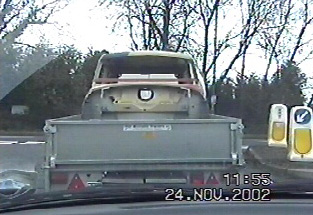 Nice big engine bay hiding at the back.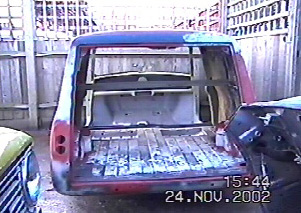 I think that a few coats of Dulux are in order, or maybe some Artex ?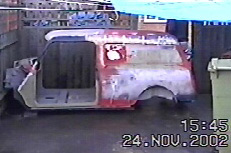 Not sure about the apparent bullet holes...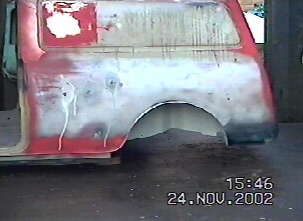 But the powder blue doors are splenid :-)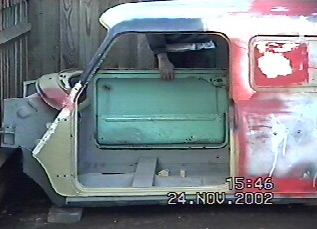 Erm, as is the carpet dashboard!