A few pics of some airsoft guns.
If you don't know what that is then try this link http://en.wikipedia.org/wiki/Airsoft
Or take a peek at my local airsoft site, Apocalypse Airsoft in Kent... http://www.apocalypse249.com
JG M4A1 based, with folding or solid stock.
CA MP5A2
TM Hicapa 5.1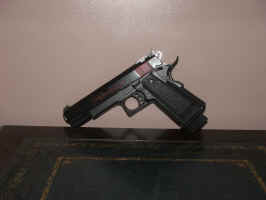 TM Glock 17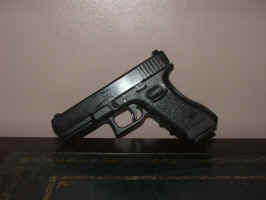 CYMA M14
'Unknown' wood/metal AKM project.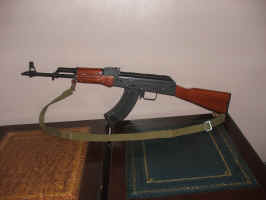 Loosely assembled, with wood stripped (& temporary pistol grip)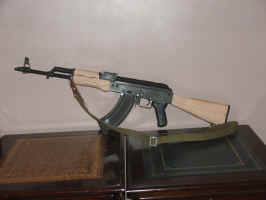 Wood battered, burned, stained and oiled, with SAW style grip fitted.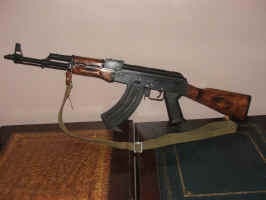 Looking a little more evil with a drum magazine...
If the AK isn't intimidating enough then the FN MINIMI , M249 SAW should do the job :)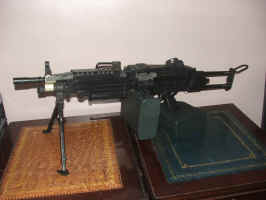 KWA Glock G18c (yes - the fully automatic one, Rat-a-tat-a-tat-a-tat-a-tat-a-tat-a oh empty)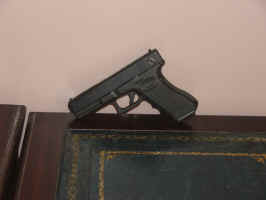 So with a 17 and an 18, there has to be some gratuitous dual Glock pics
A 'shortie'M14 SOCOM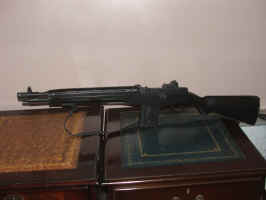 Um, and now a gratuitous dual M14 shot... Doesn't work as well as the Glocks!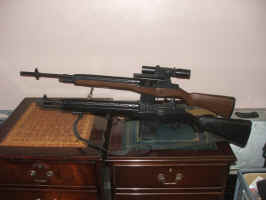 The collection :-16/05/2010
MadTech... Glock 18c as a tactical foregrip?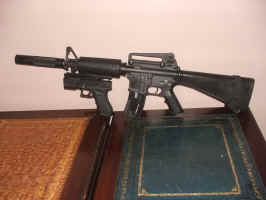 More fun with the glock...
Having researched the KPOS conversion for the Glock 17...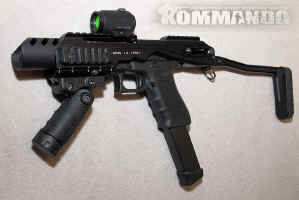 It seemed pretty straight forward to knock up a Spagley Glock conversion.
So, meet the Splock !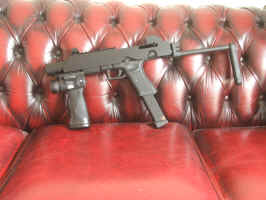 Mostly assembled from spare bits and some 40x40 aluminium box section.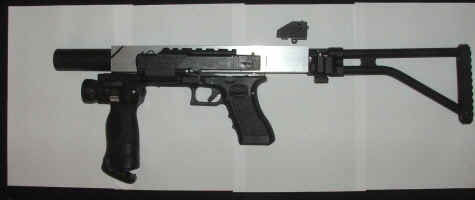 L85, quite heavy, but a nice long barrel in a short gun.
Another KSC Glock 18c has joined the collective, and the magazine count has increased too!
Glock overload ?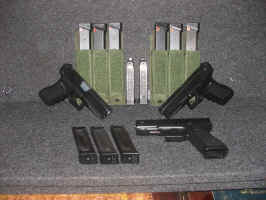 Long barrel Hi Capa idea
Tm Mk23
Mr Shorty, a nice G&P Car15 for that Vietnam spec ops look.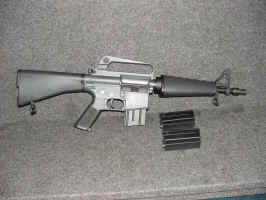 'Insurgent' loadout for Operation Warpath...