SMURF
1992 Toyota Surf, Another Jap import so no UK rusties to deal with :)
Ideal toy for door to door service from home our little 12 acre woodland of calm...
Collected 04/06/10
Not sure about the classy wooden wheel though...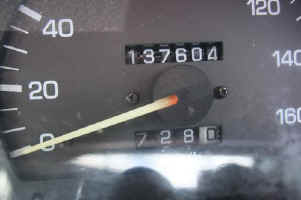 137,604km = 86,002 miles
Still some work to do in identifying pipes and valves...
New rubber 29/06/10 , supplied & fitted at home by www.tyrevan.com for a very good price :)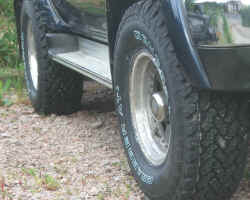 Snail rebuild 06/06/10
Cheap Ebay turbo, stripped & degreased
Though 'special' mole-grip/circlip-pliers needed to be invented to get the big clip off easily.
Rebuild kit from China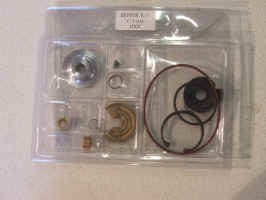 Final clean of housings and turbines.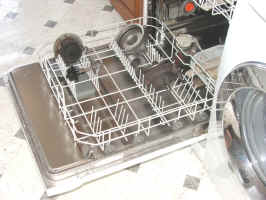 All back together, with noticeably less play in the turbine shaft :)
June 2010